Welcome To KINGS Payments
Simple. Fast. Secure.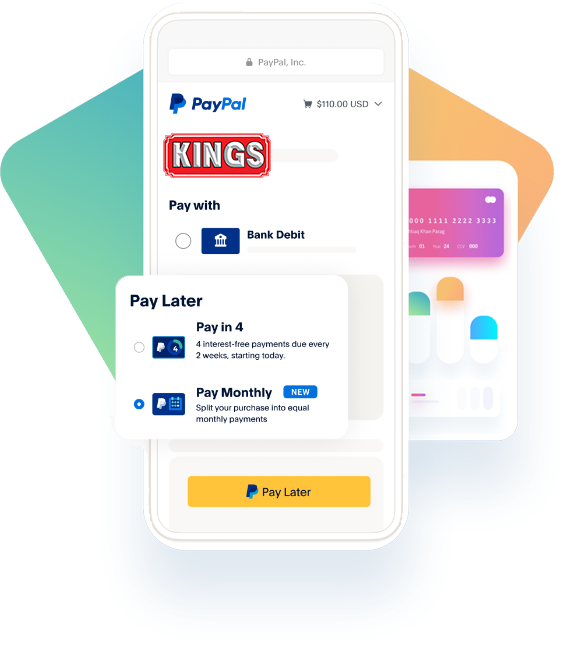 Use KINGS PayNOW to pay for your order in full. Simply enter your amount due and select your payment type.

With KINGS PayLATER, time and flexibility are on your side. Get what you want and break the payments up over weeks or even months.
KINGS Payments & PayPal Pay Later products are only available to verified KINGS customers. You must have a KINGS verified account before using this checkout feature. Learn more by contacting you local KINGS store.